Many of our customers struggle with the idea of debt being a positive thing. But if you're a business owner, there can be a clear and definite distinction between 'good debt' and 'bad debt' – especially when the debt provides a means of navigating business cash flow or funding business growth.
We would like to share an article with you that puts the concept of 'good debt v bad debt' into perspective when it comes to managing a business. It's really simple, so please feel free to pass it on to a business owner you know.
ARTICLE: Good debt vs bad debt: How to know which is which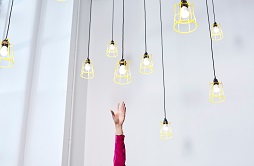 Used wisely, debt has the potential to boost the health, net worth and income of your business. We talk to a leading business adviser about when to use debt and when to avoid it. READ ARTICLE
If you are seeking funds to grow your business – we may be able to help. We offer funding options up to $300,000 with fast application, quick decision and funding possible in just 24 hours. Call to discuss a scenario today.
If you need funds to
support business growth,
talk to us today.
Call Jan 0468 371 449
Standard credit approval criteria, fees, terms and conditions apply.